Incurata
Oresi Lab Venice, 20-27 settembre 2022, Curated by Costanza Longanesi Cattani, painting, sculpture, glass.
An exhibition's glossary:

INCURATA: a partially curated exhibition - opens to the public on Tuesday 20th September, in Venice at the Oresi LAB space, San Polo 62, showcasing works by Matete Martini, curated by Costanza Longanesi Cattani, and produced by Art Events. The exhibition features a thematic, pivotal to Matete's research, of the Cura, and unpacks the meaning of the word INCURATA and its interpretations as following:

Cura: understood as both care and cure, the Cura is a healing artistic process, which through manual gesture, culminates in the achievement of a certain aesthetic form, as well as mending.


Non-Cura: In this exhibitive chapter the Cura is taken in analysis, at the very moment of its negation. Placing itself in an antithetical position, it focuses on the cause, namely the traumatic episode, which visually encompasses three series, Uncertainty 2020, Gestures 2021, and the new series Fix 2022 debuting for the first time. Through the use of painting, sculpture, and installation, Matete immortalizes the gestuality of trauma in the matter, which shows its wounds in different forms.

The former applies to Fix the final episode in the healing process, and culminates in the gesture of fixing a nail, a metaphor for ideas. The nail pierces the body of glass, which transcends the rigidity of the material and presents organic lines which crystallize, or fix, into a containing and protective vessel, a proxy of the human experience. Through the use of soft and warm, almost living, forms Matete soaks the objects in autobiographical references, starting from her relationship with his parents, as well as being charged with eroticism, sensuality, and poetry.

Curata: aims to ironize the concept of curatorship itself, simultaneously pursuing a bionomy of antithetical dialogues, which articulate the exhibitio

n narrative in two very different moments: the curated exhibition and the non-curated exhibition.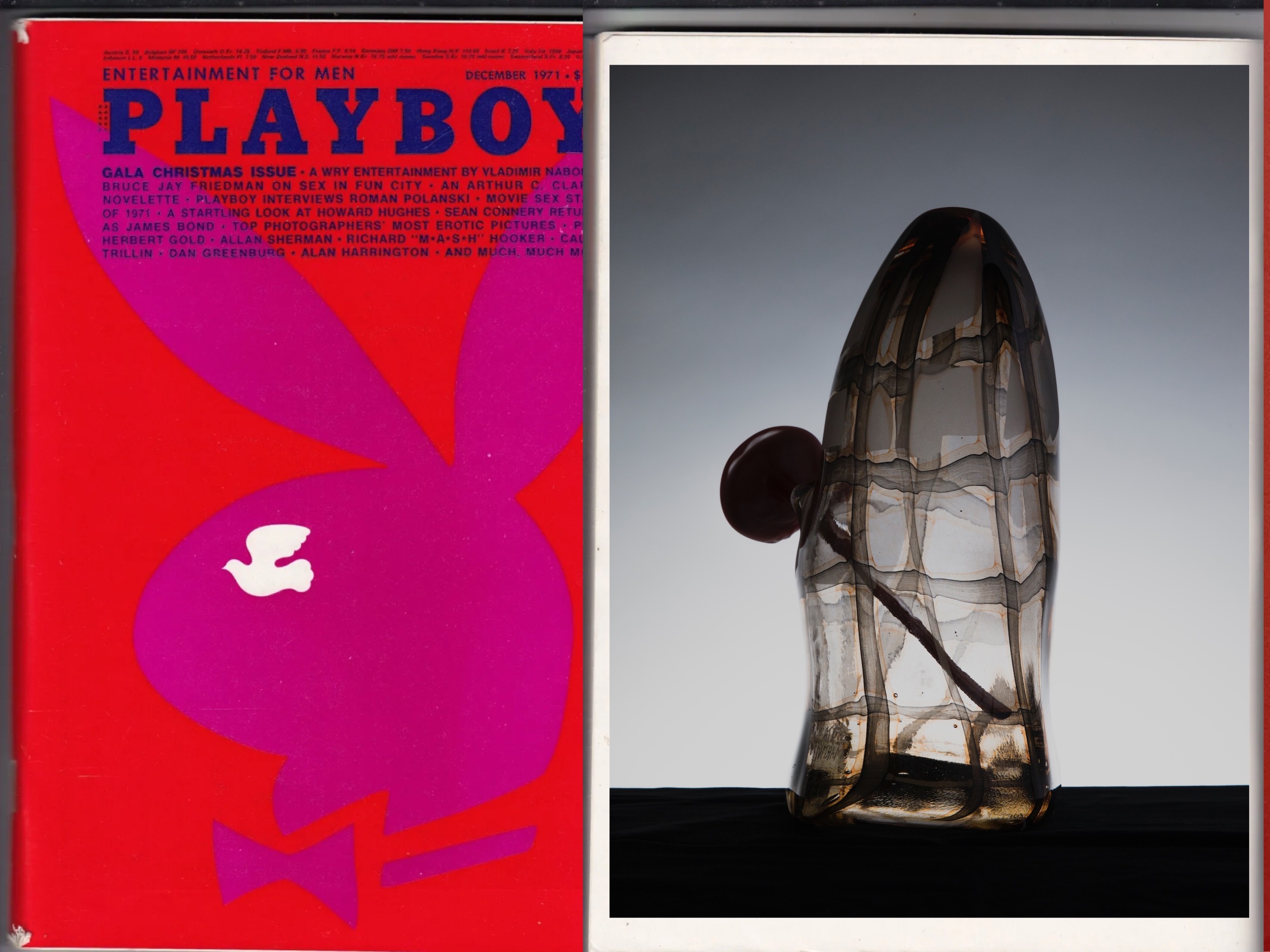 Non-Curata: alternating, a more formal content to a constellation of everyday objects belonging to the artist's domestic environment casually hung around the exhibition: a toy car, poetry books, a Playboy magazine, a photo taken by the artist's love, an antique perfume bottle. all these elements trigger and challenge the visitor, allowing a trip to a more intimate sphere, to invade Matete's intimacy and her human dimension. These two moments, collide and interpenetrate each other, serving as a mutual understanding, and accompanying us in the discovery of Matete's world.
Incuria: ironically references the spontaneous conception of the show, born at the moment of the meeting of Matete and Costanza, a week before the opening, which brought the two adopted curious and improvised solutions.

Costanza Longanesi Cattani