Lo Spazio Individuale - Dissecting, frame by frame, the body in motion.
London - Milan, 2019, Video photography and painting.
LACUNA presents Martini's latest project, Lo Spazio Individuale.

Martini uses video as a vehicle from which todevelop a production of paintings where different media,︎︎︎ videos, and canvases come together to create a logical harmony.Martini's story talks about people. Her paintings are anextreme third-party scrutinisation of individuals within society.Observing, and then experimenting with body movement, herprocess celebrates the discovery of equilibrium. As if you werewatching from above, blurred observations of legs, arms, handsbecome apparent. Everything is in motion.

The final result ofthis research, Lo Spazio Individuale, represents a new step inher artistic production. When studying movement she looksfor cinematic sequences, before piecing them together to findthat perfect moment. The use of a particular palette becomeshabitual, making that moment hers.Decadent romanticism, as well a strong critique towardscontemporary society, are present in the works she presentsat LACUNA. Just as the early narrative of Pier Paolo Pasolinitalks about the lower classes in society (see Una vita violenta,a novel written in 1959), Martini's work finds inspiration incommon people and everyday life situations. We feel immersed,yet complacent and somewhat naive, in this view of reality.Pasolini's views subsequently changed in the 1970s to reflect anacknowledgement of the proletariat as a social class integratedand conformed to the rest of society.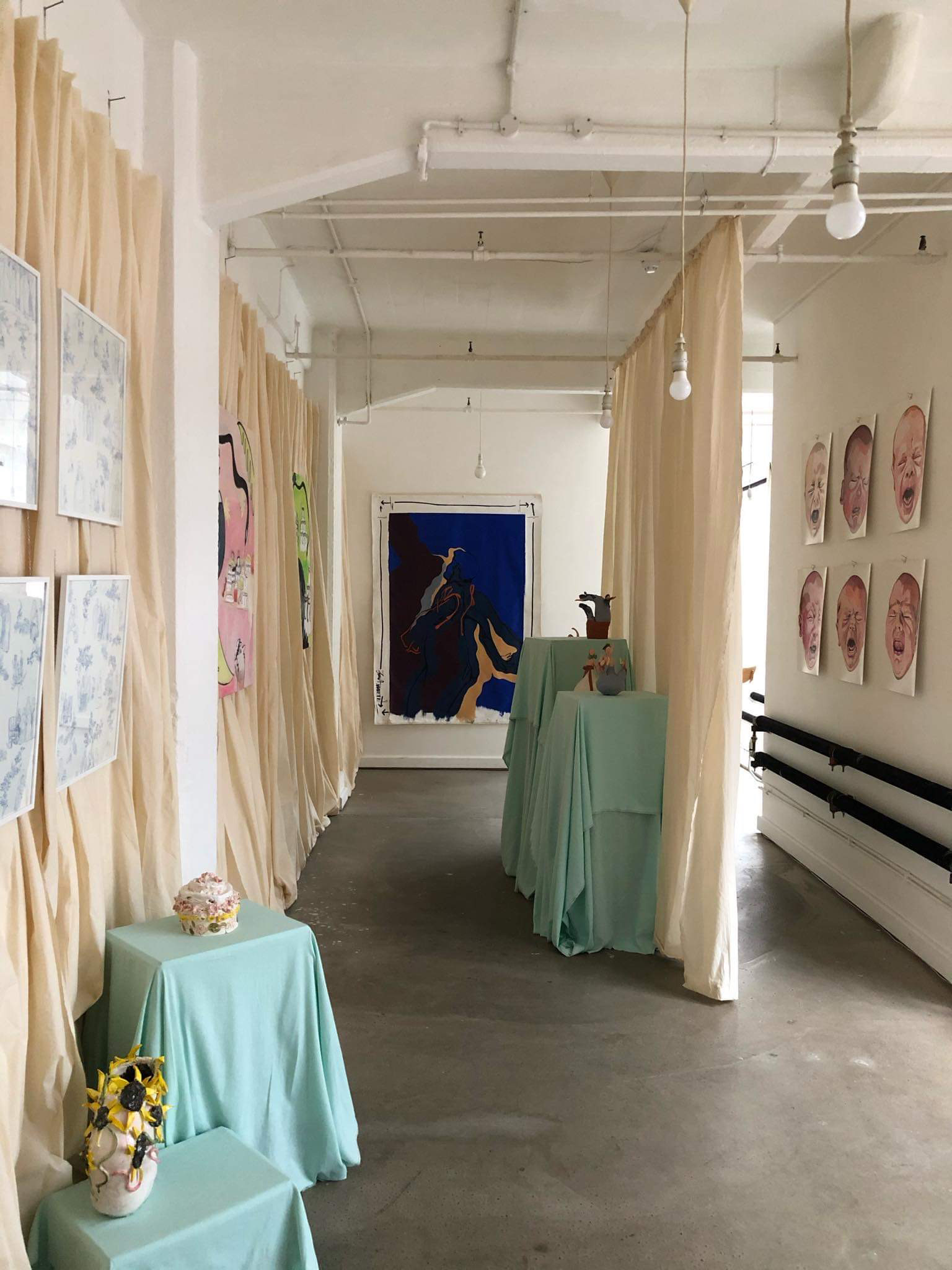 Sotto Sale Projects presents LACUNA, ("I wouldn't see anything at all, butthen I'd see it in joyful fragments"). A group exhibition featuring the workof Yulia Iosilson, Matete Martini, Barbara Alegre. Conceived as an analysis of the tension between the individual and so-ciety, the artists explore the blurring boundaries between the imaginary world and their tangible obsessions. Opposing notions of collectivity andisolation are scrutinised, leading to a virtual expansion of Time.
The exhibition opens a dialogue between the three artists, raising que-stions about time, identity and memory. Transcending lines between the
real and the virtual, and revealing the fragility of a society rooted in indi-vidualism. Opening a spectrum of new possibilities where "we can do lots of things..."